The LayerWP Black Friday 2023 Deal!
2023's WordPress Black Friday is here, and what better way to save money than grab yourself a deal? Head over to my Black Friday/CyberPunk Monday page (see what I did? You'll get it when you view it) and save some $$$.
Many deals are on offer, so I've entered the fray with a deal on my WordPress directory. The whole point of the LayerWP directory is to work with developers/business owners, build relationships, and help. Share ideas and such. It's not just a directory for me; it's a content garden.
I can dip into it and pluck the odd product I'd like to discuss, maybe work with you on it. So it's not just a listing; it's more about exposure, having fun, meeting new people, and enjoying products.
Sure, that last part sounded cheesy, but the directory means something to me, and I hope that comes across to users when looking for new WordPress products.
Where was I? Ah yes, the deal 👇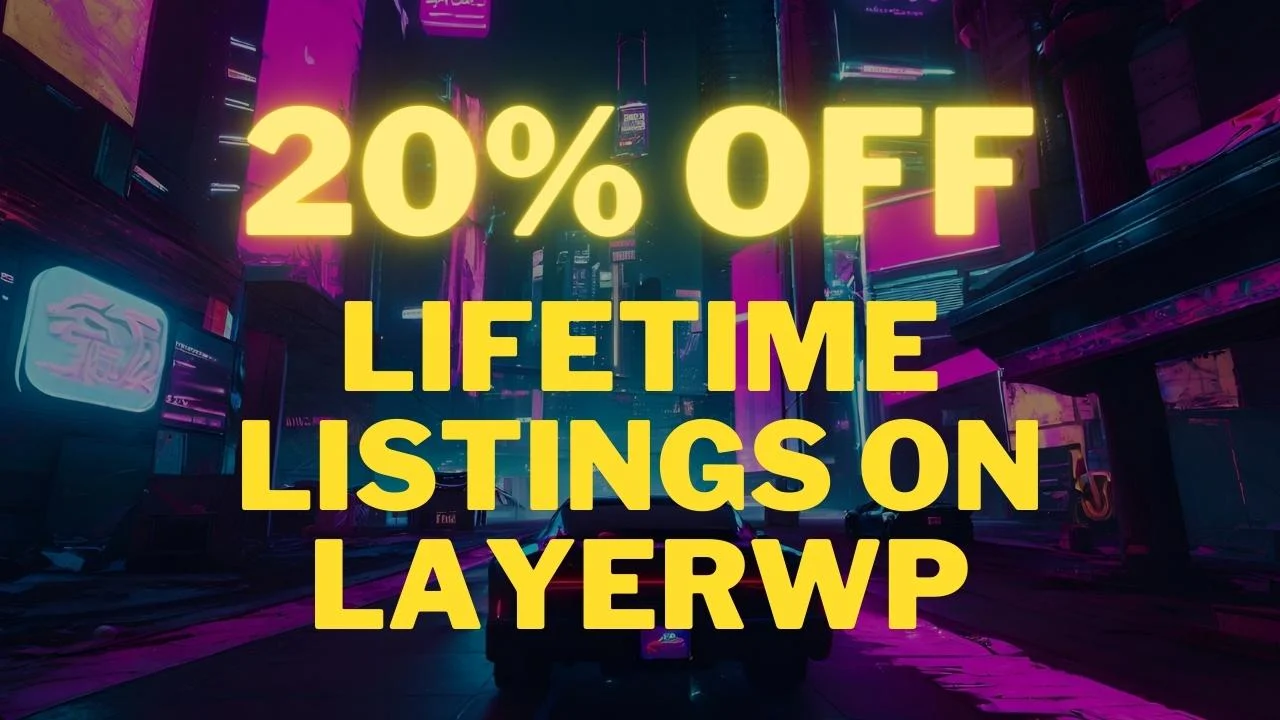 The LayerWP Directory Black Friday deal
I'd be missing out on an opportunity if I didn't offer this, and heck, it's my website, so I can do what I like! So here's a deal on the LayerWP directory to get your teeth into.
This year, you can grab 20% off a lifetime membership of the unofficial WordPress directory. Sounds good, right? Well, this is what's on offer:
As a directory member, you'll receive your very own listing, or more than one, down to you!
I'll shout about your listing on social media. (I have a big mouth.) Thanks, Aaron.
Access to all future Black Friday pages for free.
Sent to email subscribers (current count 250)
Add a special offer as part of your submission!
Run giveaways on LayerWP (at your leisure).
One-off charge for lifetime access.
To access the deal, visit the product submission page and click on a package that suits your needs. Then all you have to do is enter the following code at check out: BF2023LWP
I use Lemon Squeezy for payment processing; once I've received your payment, I'll email you a link to submit your product!
Subscribe To My Newsletter