WordPress Black Friday 2023 & Cyberpunk Monday!?!
I've always made a big deal out of WordPress Black Friday/Cyber Monday for the last few years. There's something about it that gets the creative juices flowing, looking for new ways to stand out and such.
I'm not a designer; I'm a simple blogger, but now and again, I like to do something out of my comfort zone. WordPress Black Friday's? Well, they're music to my ears. 🎸
Disclaimer: This post contains affiliate links. If you purchase a product from a link on my website, you will not be charged anything extra; it just means I receive a small commission as part of being an affiliate.
Inspiration for WordPress Black Friday 2023?
Funnily enough, that came from my son—his constant spouting of CyberPunk 2077. Bear in mind I'd already clocked it once (completed it), but I listened to everything he said. Even though I'd already done parts, he'd done.
Then I thought, well, what if I missed something? CyberPunk 2077 is a beautiful game, one of my all-time favorites. Sharing a passion with your carpet slug (AKA offspring) is a rarity in the modern age.
So why not channel that? Why not give him something that could make him say: "Aw, Dad? That's pretty slick." Maybe even raise his eyebrows?
The challenge, as they say, was set. How can I get my son to look at websites differently? How can I make it fun? Novel even, maybe inspire him? What better way than by building something he is passionate about?
The gauntlet was thrown.
So, thinking logically about things and looking at the CyberPunk website, what could I emulate? I love the color scheme; it's sexy AF and works.
Messing around with Canva and its AI image generation, I began to play. Surprisingly, it shaped everything. Quick prompts became evolutions and more colors to choose from.
The Canva AI image that inspired me the design: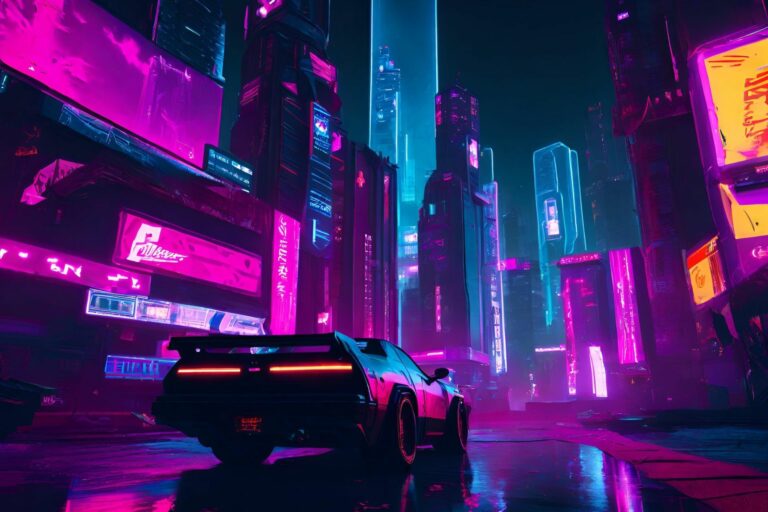 The image above blew my mind, juices flowed, and that was it. Things naturally took shape, and I began to enjoy creating things again for the first time in a long time. Trust me, it's been a while; lots of self-doubt on my end, and where do I fit in the WP landscape?
The brain is a cruel trick; building this page has given me the bug again, like a dopamine hit, inspiring me to keep on keeping on.
See some examples of images using Canva AI below: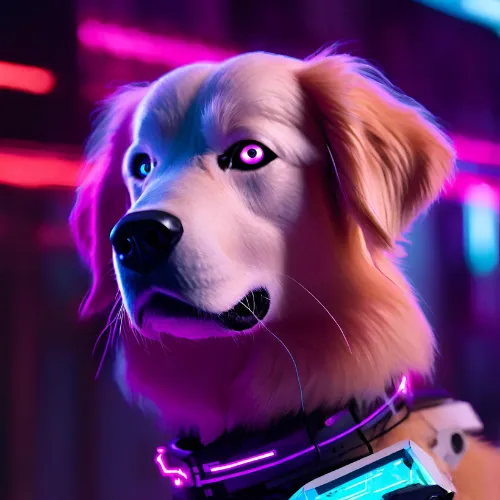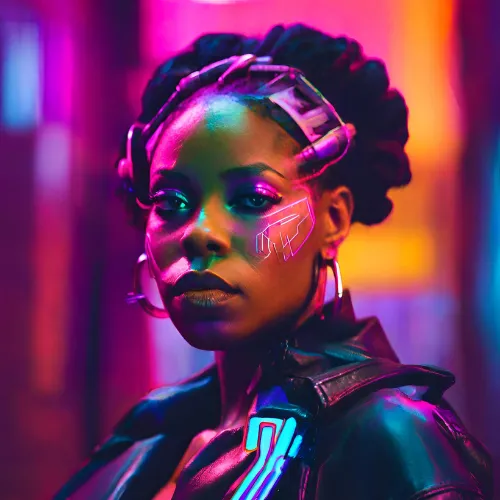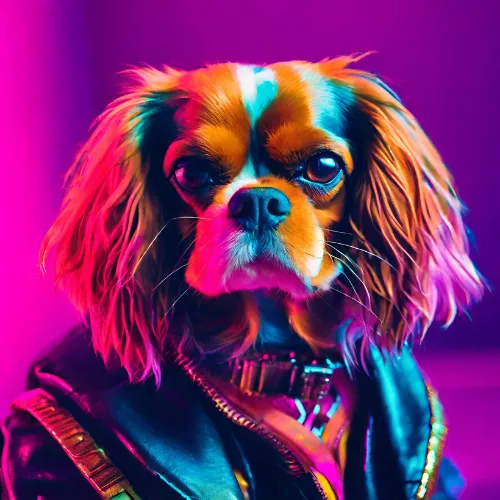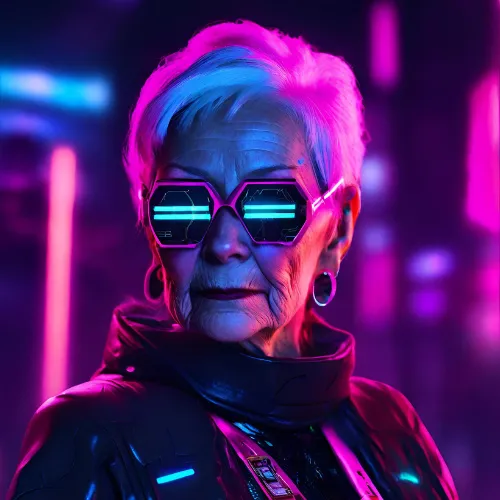 It felt weird. But, somehow, right. Things naturally fell into place, and I had something before I knew it (some 40+ hours later). Something tangible. Something I could be proud of. More importantly, a page I could show my son and say, "I built this."
How did I build it?
I recently remade the site and ditched Elementor, not out of hate for the page builder but because I wanted to embrace blocks. See what is possible and test my abilities (which are limited!).
And to answer that question would take as long as it took to build the Black Friday page! That said, here's a run down of what I used:
Theme wise? I'm using Kadence; it's versatile and works for me. It's a joy to use and has many features I utilize. How so? Well, things like inserting content into posts and such via elements.
These elements can be shown wherever you like; I did a mini video on adding a sponsor block to posts using Kadence Blocks. Video below:
I'm also using Kadence Blocks for layouts; again, it fits very nicely with how I work. There isn't much that Kadence Blocks can't do—especially when combined with the Kadence theme.
While the above may seem like a love letter to Kadence, I'd be remiss if I didn't mention other tools I used.
Black Friday/Cyber Monday deals are a post type, a custom one using Advanced Custom Fields (ACF). This allows me to separate and speed up submissions of deals.
I hooked up (ACF) to forms generated with Fluent Forms. By doing so, I can receive new deals as a post type saved as a draft. All I have to do is go in and make them live. Nice and straightforward, and above all else, quick.
See below for an image of the grid on the Black Friday page (or visit the page for a clearer idea):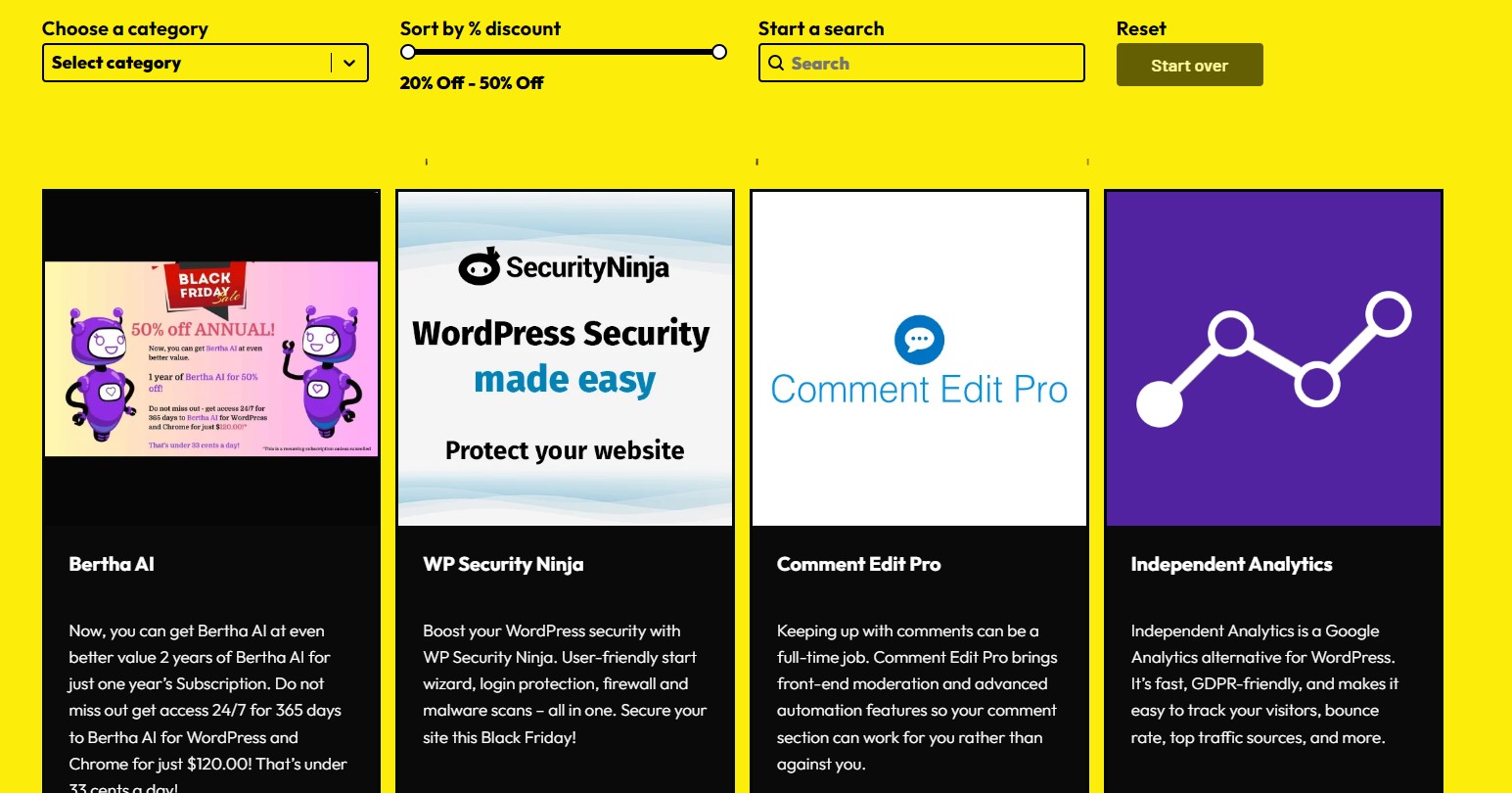 For this, I'm using WP Gridbuilder; I owned a copy of the plugin a while ago and didn't renew it (my fault; money was tight), so why not revisit it? I'm glad I did; it works a charm, is easy to use, and quickly filters Black Friday deals. Plus, it works well with (ACF!).
Like I said, I won't go into the mechanics of it all; this would read like war and peace.
Black Friday 2023 Sponsors
It's always nice to get recognition for your work, and I've already had some people jump on board with sponsorship, which means a great deal. It makes it all feel worthwhile and was a good use of time! If you're interested in sponsoring the page (only if you are!), you can do so here.
Submitting deals for Black Friday
I was in a quandary with this one; believe me, when I tell you, last year, with over 100+ deals, it was a LOT of hard work. It's just me, no one else; I have to administer them all, do a day job, and, of course, daily life.
Changing things up, I made the deals submission section to prioritize members of the LayerWP directory; after all, they stood by me and supported me. So, the emphasis is on looking after them first.
Charging for Black Friday submissions
I made submitting a Black Friday deal a chargeable service. People moaned at me about this, and the back and forth over email was a waste of my time and theirs. If you can't appreciate the effort I put into this, I'm sorry, I don't want to post your deal.
While some of you may think that makes me sound incredibly egotistical, it's really not meant to sound like that.
My own Black Friday deal
I also wanted to mix it up and add a deal for my directory! So, if you're interested in submitting your product to the LayerWP directory, use the following code: BF2023LWP
Visit the product submission page, click the package that suits you, and enter your discount code when the payment page comes up. Simple.
So, what did my son think of the Black Friday page?
He raised his eyebrows and uttered the words "pretty sweet."
Well, he's a kid of few words. That's a major compliment from him, so I'll take it.
Take a look at the Black Friday page, save some money, or if you're interested in sponsoring or submitting a deal, please do so here.
Update #1 – 30th October
So far, I've had a total of 23 deals submitted. 22 Live, and one scheduled had interest from some companies in a sponsored block. I also had a spammer try and submit their deal multiple times (you know who you are, actually several). I'll never let them on the directory. Simple as that, it's my site; I'll do whatever I please.
Update #2 – 6th November
I've had to remove the Black Friday deal form altogether, as despite telling people you either pay or become a member, they still tried to game the system!
The Black Friday submission form will only be available to members of the directory from now on, and I can't be any clearer than that.
Despite taking this route, I've had 3-4 new members sign up in the last three days, which is fantastic. I don't see them as $$$ signs; I see them as future opportunities for content and working with them (which, to me, is far more exciting than creating a top 50 plugin list).

Two new products have entered the LayerWP directory, CheckoutWC and OMGIMG; I'm amazed and humbled by people's support; it's quite something else!
Subscribe To My Newsletter