An Interview With Benjamin Ritner Of Kadence WP
So a little while ago I interviewed Mike Oliver (great bloke) as part of that process he recommended I speak to Ben Ritner of Kadence Themes.
Now I've heard of Kadence Themes before, seen the work they've put out there (like it), so thanks to Mike; I got an introduction via email; thankfully Ben agreed to be interviewed.
The usual disclaimer
Ben did not approach me for an interview, quite the opposite in fact. Neither did he offer money for me to publish this interview. I like to speak to developers and people in the business, from a consumer perspective.
It's important to me to talk to the individuals behind the products we buy or use out in the wild.
Get a feel for who they are, what they offer, and how their business works. So that's out of the way, let's crack on.
Tell me about you and your background?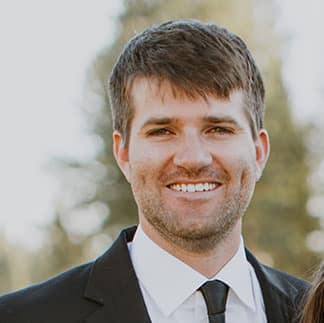 I live in Missoula, Montana, which is in the heart of the Rockies. I feel so blessed to live in such a beautiful part of the world, and I love all the opportunities for adventure.
I'm married to my best friend and co-adventurer. We've got two awesome kids, ages 3 and 1.
This season of life is full of a lot of laughing and plenty of sleep-deprived nights. I grew up on the east coast, mostly in North Carolina.
After high school, I moved to Missoula. I spent almost two years travelling and working construction before I went to college.
I then attended and graduated from the University of Montana. I love to travel but haven't felt much desire to move from this city.
My wife and I are involved, and help lead a local church congregation in downtown Missoula. Community and close friends are high values for us and define a lot of what we invest our time in.
How did you first get started with WordPress?
I decided to build my own and started in Microsoft FrontPage, creating a basic HTML site.
That experience opened the door to web development for other people, and it was a natural transition into creating websites with WordPress. For a season, I developed sites for clients as a side business.
Can you tell me about Kadence WP?
Kadence is just a different spelling of cadence, which is a word that means a rhythmic flow of a sequence of sounds or words.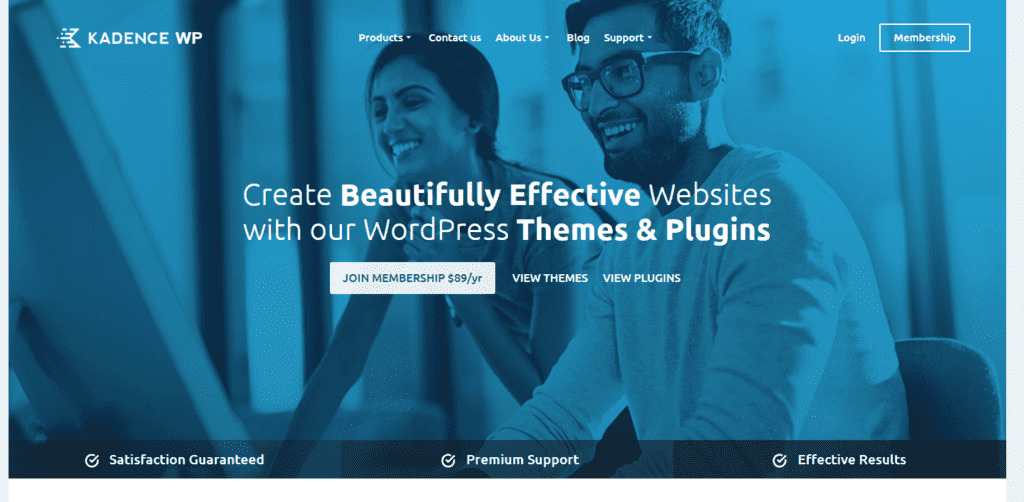 I love the idea of creating a structure that is pliable; systems that can be versatile, beautiful, and powerful. That is what comes to my mind with the name Kadence.
Versatility is a big part of what I work to create. I want our products to be tools that people can use to create beautiful and effective websites.
How big is your team?
What's a typical day for you?
Support is a big part of every day. I want to make sure I am available to my customers and that they feel like they can ask for advice for just about anything WordPress.
I like to spend my mornings on our support forums, and product updates, then afternoons I work on future features, product enhancements, and new content.
However, I don't turn support off, so I'm on the forums all throughout the day.
With two kids, I rarely have a week that looks the same as the previous one. So I don't have specific times for anything, and the whole thing has a bit of flexibility that comes with the territory.
I've had a look through Kadence WP, and your support system looks good, with instructional videos and such. How important is support to you?
Support is a huge deal to me, and I feel like it's been a significant reason for the success and reviews we've received.
Right now, we've got around 200 knowledge base articles and fairly intensive theme documentation.
Over the next six months, I am planning to launch some in-depth courses about building effective websites that I hope to be a big help for customers as well.
With four themes and seventeen plugins on the go, you must have your hands full, how do you manage the time?
It's only possible because of the stability of WordPress. Many of my plugins require little maintenance because the WordPress framework hasn't had that many massive changes until Gutenberg.
Without much work, that function can be fitted into my other themes, and it saves enormous amounts of time.
All that said, I still battle every day with where I should invest the time I have.
I have tons of new plugins and features I want to build and tons of code I want to refractor. That is going to be the case forever, so I work hard at prioritizing the things that are important to my customers and provide as much help as I can.
Can you tell me more about Kadence Blocks, the free version and the Pro one?
Versatility is an integral part of Kadence Blocks. Each block in the plugin is a tool to create tons of beautiful possibilities, not just one fixed style.
With Kadence Blocks people can build pages in the core editor that would otherwise have required a page builder like Elementor.
I am excited about Kadence Blocks, and it's future. Amazing websites are being created with it, and that makes working on it very rewarding. For example, one of our customers recently built Parsey using Kadence Blocks.
In terms of the Free and Pro versions, the Pro is an extension that adds extra blocks and some features, like on scroll animation. You can see an outline of some of what Pro adds here.
What's it like building for Gutenberg block editor?
It's certainly been a challenge in part because of the development pace and in part because it required I learn some Javascript that I wasn't at all familiar with going in.
But it's getting a lot easier and more enjoyable these days. Every update brings more stability, and the documentation has improved immensely.
I launched Kadence Blocks in August of 2018. Gutenberg wasn't yet part of the core, and the documentation was insufficient. In those days, I spent hours and hours searching through the Github repository trying to figure things out.
There were many times then when I was more than a little frustrated with Gutenberg.
But like I said now it's a lot better and the experience creating content in the editor itself is a lot better.
What has the uptake been like with Kadence Blocks? I mean Gutenberg is not super popular (I like it) but some struggle with it.
Yeah, Gutenberg is not for everyone. I indeed suggest everyone give it a go and spend the time to learn it, but for some people using a page builder they already know and like makes way more sense, and I support that.
What I find is that most people who take the time to learn Gutenberg are pretty pleased with it.
No one is saying it's perfect, I'm certainly not. Still, it is a considerable improvement from the classic editor if you are trying to add anything to your page other than text.
With plugins like Kadence Blocks, there are some fantastic things you can do. For example, I created this video outlining some of the features.
While Gutenberg has been slower to catch on Kadence Blocks has been received well by those using it.
Many have told me it was the difference-maker for them in determining how they felt about the block editor. At first, hating it then with Kadence loving it.
I see WooCommerce is a significant factor for you, especially with Kadence Woo Extras. I see advanced reviews within the Woo Extras plugin, this looks interesting, can you tell me more about it?
I love WooCommerce! I've been using it for many years for client sites (back when I did that) and for my websites.
It's been natural to build products for it. Plus, WooCommerce integration is a big part of my themes as well.
Kadence Woo Extras is a plugin with many modules that you can enable and disable based on what you want to use. A few examples are global tabs, variation swatches, custom checkout fields, and advanced reviews.
Advanced reviews is a module that massively improves how reviews work within WooCommerce. For example, it enables options to allow users to vote on reviews so the most significant rise to the top.
The store owner can mark specific reviews "featured" so it's not missed by their potential customers.
What's the split is it primarily themes that do well for you or plugins? (there's plenty to choose from!)
I offer individual plugins or a theme package, but for the majority getting our Membership is the best value.
So it's what I sell the most. I like Membership because it makes every new thing I create a win for all members and customers like it because their purchase is continually improving.
Does the subscription-based method work best for you? Looking at the price of your themes and plugins, it makes sense for people to become a member and save $$$. When did you start doing this, and what impact has it had on your business?
I am a believer in a subscription-based pricing model. I've outlined some essential reasons for it here.
In short, I think it's valid and works for Kadence because it ensures some longevity for our products.
I don't have to create new products to bring in new sales. Instead, I can afford to spend time updating and enhancing the products I have. It's a win for new and existing customers.
However, I understand some people want to pay once and be done, especially in cases where they want to build for someone and have the whole project wrapped up. Kadence offers a lifetime membership option for those people.
What does the future hold for Kadence WP? Where do you see your business going in five years?
I think the future is more uncertain right now than it has been at other times because of Gutenberg.
While Gutenberg has been slower to catch on Kadence Blocks has been received well by those using it.
Many have told me it was the difference-maker for them in determining how they felt about the block editor. At first, hating it then with Kadence loving it.
Is Gutenberg the future for you?
Yes, in the sense that it's the future for anyone working in WordPress. Kadence Blocks will play a large part in what I work on and build going forward.
But more than blocks, Gutenberg is going to affect how we use WordPress outside of just the content editor. And that means that everything I work on today and going forward has to be with that in mind.
I'm pretty committed to be as flexible as possible and move quickly into what Gutenberg is doing. Which means Kadence Blocks will play a big part.
I believe there is a massive market of people that want to buy a theme, import the demo and change out content with their own.
For them, it won't matter that much if Gutenberg is used in building the theme demos header or some built-in theme options. Those people want one package where they get a site that looks like the theme demo.
For me, this has meant a move toward making my themes more modular and allowing more features to be turned on and off.
Plus I bundle in Kadence Blocks Pro. Going forward, I plan to focus time on showcasing and building more theme demos so people without design skills can import a design they love.
Is there anything exciting you're working on you can share with me?
I've got some new pro gallery modals coming out soon for Kadence Blocks Pro. This update will extend Kadence Blocks' already really powerful gallery block.
I also am working on a form block that will build contact forms, or subscribe forms, with options to save entries into the database and send emails. I'm very excited about this block.
If you had to recommend some plugins, what the ones that you couldn't do without?
Recommendations are hard without context because there is a lot I could recommend based on what you are building.
As a developer, I use the Query Monitor plugin a lot and highly suggest it for anyone developing.
I think WooCommerce is really great for online stores and so easy to extend. I love WP Rocket, it makes site optimization so easy.
What do you listen to when you're working?
It's hard for me to listen to anything with words, gets too distracting, but I love to listen to instrumental. Explosions in the Sky is one of my favorite bands.
I see from your Instagram profile you're big on the outdoors! What do you do to relax when you're not working?
I love being outside, and I especially love hiking/backpacking in the mountains. Being outside has always been refreshing for me. If the opportunity is there, I love rock climbing, mountain biking, snowboarding.
I've even been getting into snowkiting on frozen lakes. Montana has endless outdoor activities.
Of course, though, with small kids, much of my non-working time is with them, so I'm not doing anything extreme. But we are still outside on walks and at parks a lot.
Thank you Benjamin
From one Ben to another all I can do is say thanks. Thanks for taking the time out to answer my questions.
Hopefully, it will give you some insight into what Ben is all about and how strongly he believes in support and the progression of his products.
Here's a bunch of links to keep up to date with Ben and Kadence WP in general, if you haven't used Kadence Blocks by the way, you really should take a look, it's pretty darn awesome.
Subscribe To My Newsletter