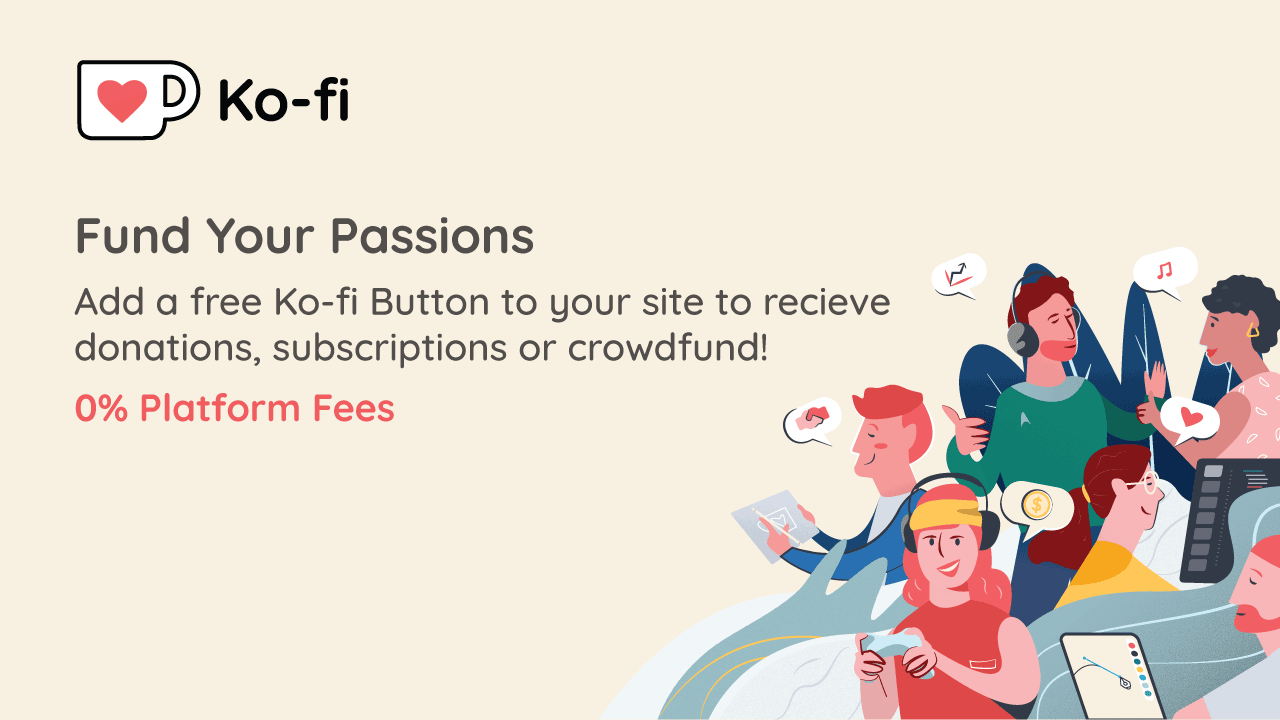 About Ko-fi Button
Ko-fi is a fast and friendly way to earn money from your blog, website, or project. Over $150 million has been earned on Ko-fi so far, growing every month!
The money goes directly to you with 0% fees from Ko-fi; it's completely Free and a great alternative to ads!
Create your free page at ko-fi.com in just a few minutes, and link your PayPal or Stripe account to start receiving donations.
Use the Plugin to add a Ko-fi button to any widget area, or sidebar, or use the shortcode [kofi] to add a button to any page or post.
Currently, there are no additional images for Ko-fi Button.
Sadly I have no deals on offer for Ko-fi Button, but if you'd like to get notified of vouchers/deals for this product, or any others listed in the directory, subscribe by email below. The minute I have something, I'll be in touch!
Ko-fi Button
Ko-fi is the all-in-one place to accept donations, memberships and sales from your fans with no fees! The official Ko-fi WordPress plugin makes it easy to add donation buttons and widgets to your site.