Before I begin this review of the EatsWP plugin, let me give you a little back story and why it caught my eye.
EatsWP was mentioned a while ago on Twitter, and what's interesting about that is the process Jack Kitterhing (the plugin developer) is taking with it.
Jack's been very public about EatsWP, publishing his thoughts on Twitter and sharing his experiences so far; it's a bold move and, dare I say it, brave. WordPress is awash with plugins, and launching a new one and making it successful is a tough thing to do.
So far, it appears his method is getting results and whipping up interest in this new plugin.
I reached out to Jack about me reviewing EatsWP, and he very kindly fired over a copy of his plugin. I've spoken to Jack in the past over the phone, I even interviewed him for the blog (you can read that here), and he's a great guy; I'd even consider him a friend.
That said, Jack knows I can't let that blinker my review.
[toc]
What Is EatsWP?
EatsWP is a new WordPress restaurant menu plugin; the whole point of EatsWP is to make the creation of virtual restaurant menus easy, and safe for customers to view, especially during the current pandemic.
The plugin makes use of the block editor (Gutenberg), and with plenty of options for creating decent looking restaurant menus. EatsWP also has a QR Code feature. Generating QR codes for the easy/safe distribution of takeaway/restaurant menus.
How Much Does EatsWP Cost?
There are three different pricing options available for EatsWP: The Core Pack license is for use on one domain (website) and comes in at $37.00.
The Agency Pack will set you back $97.00 for 25 domains, and lastly, cunningly titled "The All You Can Eat" license costs $287.00 and offers unlimited domains.
Ready To tuck into EatsWP?
Installation & Setup
Installation took seconds, and I honestly didn't know what to expect once activated, some install wizard guiding you through, .etc. None of that with EatsWP.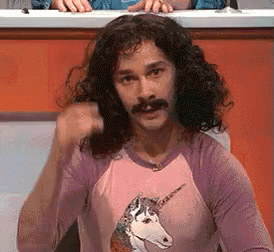 Intrigued at the new menu item, I clicked it to see what was on offer. Perhaps there are some settings I can change or administer?
There are no settings! No convoluted hoops to jump through, no spammy advertising for other plugins.
As this is a blank install of WordPress, I don't have any pages, posts, or anything to choose from. I'll come back to this later.
Creating A Restaurant Menu With EatsWP
EatsWP is explicitly designed for the block editor (or Gutenberg, as some call it). The settings reside in the block editor, so let's look at how it all works. In this instance, I've used a post, not a page.
Adding a restaurant menu was straightforward enough; as EatsWP uses the block editor, there are options available. In the example below, using the block editor, I've changed the background color; now it's time to pad out my restaurant menu.
Blocks Available In EatsWP
Eats Section heading
Item with picture
Item with picture and addons
Item without picture
Item without pitch but with addons
Let's take a look at each one; see what they have to offer. First up, the Eats Section heading.
Section Heading Block
Because EatsWP uses the block editor, you can change a few things. Take a look at the example below:
You'll notice I've made 'treats' in bold and changed the color of 'Sorba's'; I've also played with some of the text in the description.
*NOTE: The default header tag for section titles is an H2; there's no option to change it, so be aware that by adding subsequent blocks, you'll need to tinker with headers to ensure they flow correctly.
Eats menu item with picture
Here you can add an image of a dish, give the item a name, description, and display a price. Now, as we know, EatsWP uses the block editor.
Let's make some changes; see what happens.
Did you notice the two icons in the image? These two icons add the following text New and Popular. See below:
Enabling these options outputs as the image displays, it doesn't end there though, using the block settings, you can change the text color and background color of both elements.
Unfortunately, you cannot change the text of either of these elements; It would have been cool to change the text to something else, like:
Just Added instead of New, or Most Liked, instead of Popular.
What other options do you have with this block? Aside from the New and Popular elements, there are options for bottom border color and left border color.
Elements within this box are also editable, change the title to a different tag, bold it, show it in italic, change the color, etc.
Eats Menu Item With Picture And Addon
The only real difference between this block and the previous one is the addition of a list. Using the block editor, you can change the list style, ordered list, or unordered list. Make the font bold, change text color, .etc.
Eats Menu Items Without Pictures
The last two options, 'Item without picture' and 'Item without picture + addons,' do what you'd expect. I did spot a fault, not with the block themselves, but with the name of the blocks.
Putting it all together, how does it look?
With my limited design ability and having a play, I'm relatively pleased with the display! I've only got two options in this example, but I think by now you get the drift.
What about a mobile view? A hell of a lot of people like to use mobile devices to browse online, and when it comes to food, it's even more.
See below:
Yeh, I missed the 'of' from my drinks section; hey, I'm only human.
EatsWP and QR Codes
Does it work?
Yes, it works; it works well. QR cards and the food industry go hand in hand; as I mentioned earlier, a vast majority of people order food online.
I've seen QR codes on restaurant windows, flyers, and a load more places when it comes to the food industry. Having this feature for your business is killer; I love the way it works.
The codes are generated and stored in your uploads folder, EatsWP creates a new folder to house them all.
How big are the files? To answer that, I downloaded the biggest one, which was 600px by 600px, the file size?
3.8KB
Why Use QR Codes In A Restaurant/Takeaway?
Looking back on that day, I remember thinking, this is genius two reasons why:
For the record, the pizza was OK.
Future Plans For EatsWP
The EatsWP website lists a few features coming soon, such as WooCommerce integration, the ability to upload recipes to your site, and some top-secret features.
Right now, I think WooCommerce integration would help EatsWP massively; there's plenty of restaurants/food outlets using the eCommerce plugin, tying this in somehow to EatsWP will pay off big time.
Remember me saying Jack's been quite vocal and doing everything in public, especially on Twitter?
Well, he's been on Twitter again (literally) while I'm writing this review!
I've taken the liberty of adding his tweets below, as I think they could help you as a potential buyer, and in fairness, these proposed features are mouth-watering!
Q1 Plans for EatsWP
Full width block support
ADA menu compliance (required for American restaurants legally)
WooCommerce integration
More Customization options (Fonts, margins, padding controls)
Ingredient controls
Q2 Plans Wow.
Integration with delivery partners API (Providers TBC)
New menu styles (Multiple columns, Gutenberg templates for menus)
Importable and exportable menus.
Q3 Plans, really?
Recipe blocks (usable by Food bloggers at this point)
EatsWP hosted menus (EatsWP SaaS launches)
Pods and ACF integations for extending supported fields
Lastly Q4
Booking component (Allow customers to book in restaurant dining)
Newsletter component (Allow restaurants to send customers the latest information)
Push notifications POS system (collect your order, the order is on the move, etc)
That is a shed load of features coming to EatsWP, and I mean a lot. The fact Jack's building this in public should instil confidence.
He's holding himself accountable, and this is one of the reasons I wanted to check out EatsWP. It's an exciting model to be so open and honest, and as I said earlier, it does seem to be paying off.
Pros
Easy to use.
No bloat or custom post types are needed.
Excellent use of the block editor.
QR Code generation.
QR Codes can help grow your business, print the code, place it in your restaurant window, flyers wherever you need.
Reduce costs on printed menus.
The New & Popular element is a nice touch.
Those familiar with the block editor should feel at home with EatsWP.
The roadmap is enough to whet the appetite!
Cons
I would have loved to reposition the section title, center the title, and align left/right.
Ability to change the New/Popular text.
Classic Editor users look elsewhere, this is for the new block editor.
EatsWP Review Verdict
I did want to cover the potential that EatsWP has to be even better, but then, well, Jack tweeted his roadmap. Sifting through the ideas, I expect big things from this plugin, very big things.
EatsWP Review Score
| Criteria | Score |
| --- | --- |
| Functionality | 4 |
| Ease of use | 5 |
| Current feature set | 4 |
| Cost | 4 |
| Potential/Roadmap features | 5 |
| Overall score | 4.4 |